Written by Sierra Clark, Vishwanath D, Ricky Nathvani, Aina Roca Barcelo.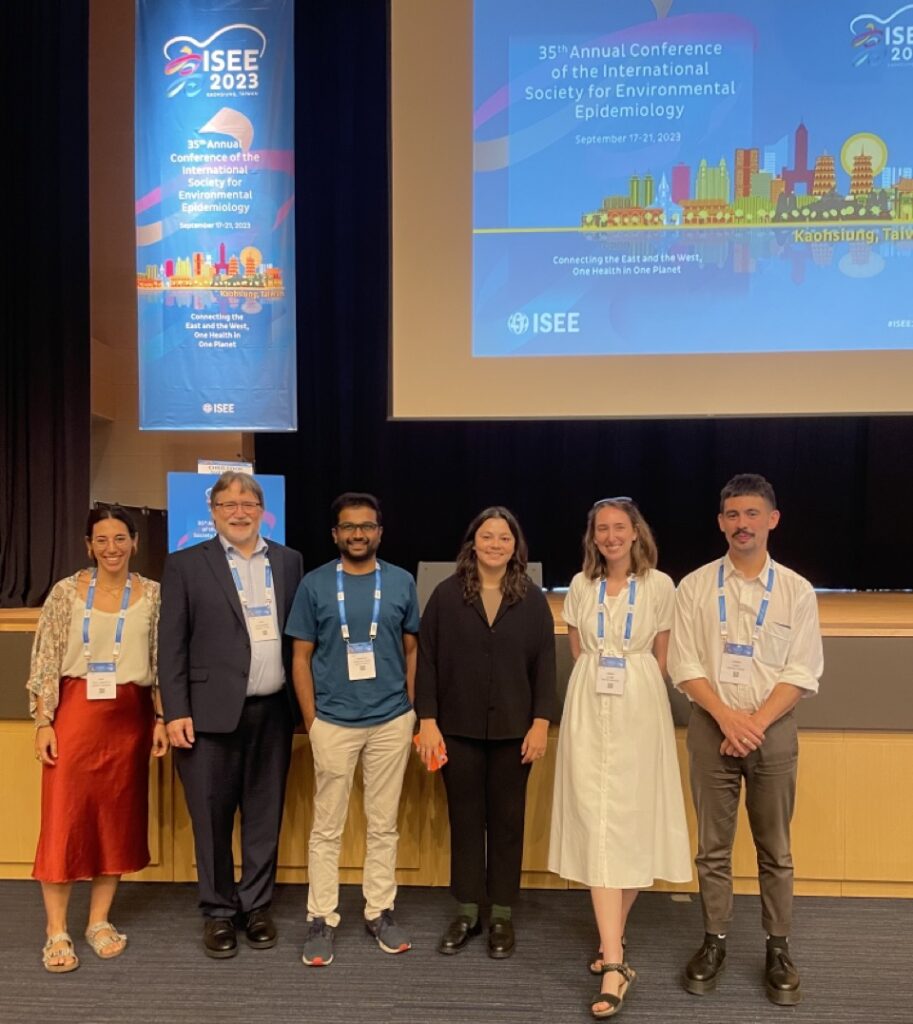 Each year, the largest international scientific gathering of environmental health researchers takes place at the International Society for Environmental Epidemiology (ISEE) conference. This September (2023), the 35th annual ISEE conference was held in Kaohsiung city in Taiwan The theme of the conference was "Connecting the East and the West, One Health in One Planet" focusing on the health effects of environmental pollutants and solutions to improve environmental quality, around the world, in what was truly an international gathering. The Pathways project has historically had a strong presence at ISEE conferences, and this year was no exception.
The conference covered a variety of topics related to the ways in which our environments (e.g., outdoor, home, or school environment) and what we are exposed to in them (e.g., air pollution, noise, temperature) impact our health, and what this means for policy and practice. Sessions on environmental inequalities, climate change, novel data and new measurement technologies, and remote sensing in particular were very well attended. 
The Hot Topic: Heat and Health In and Outside Homes: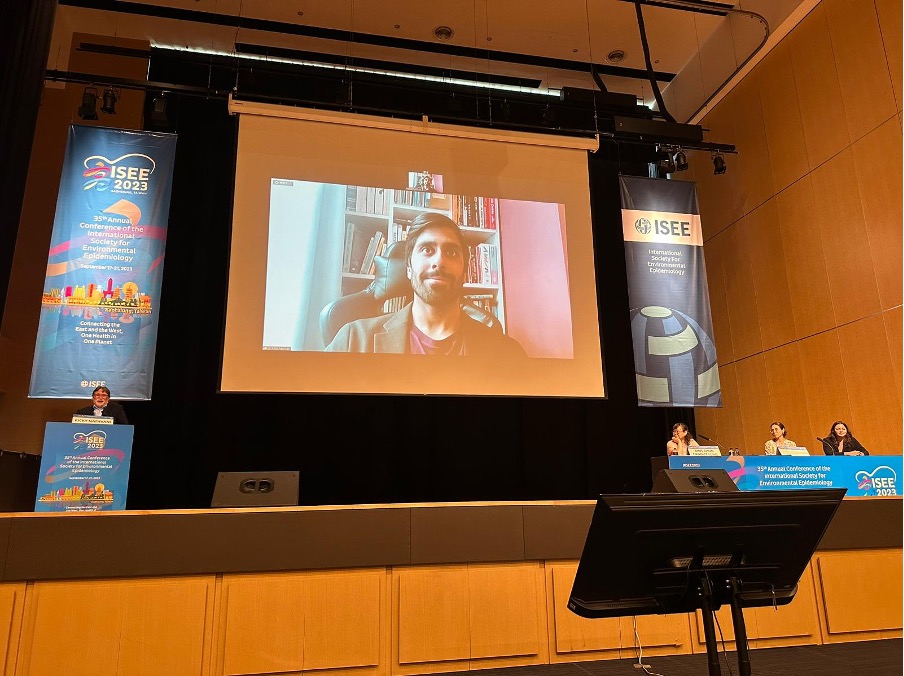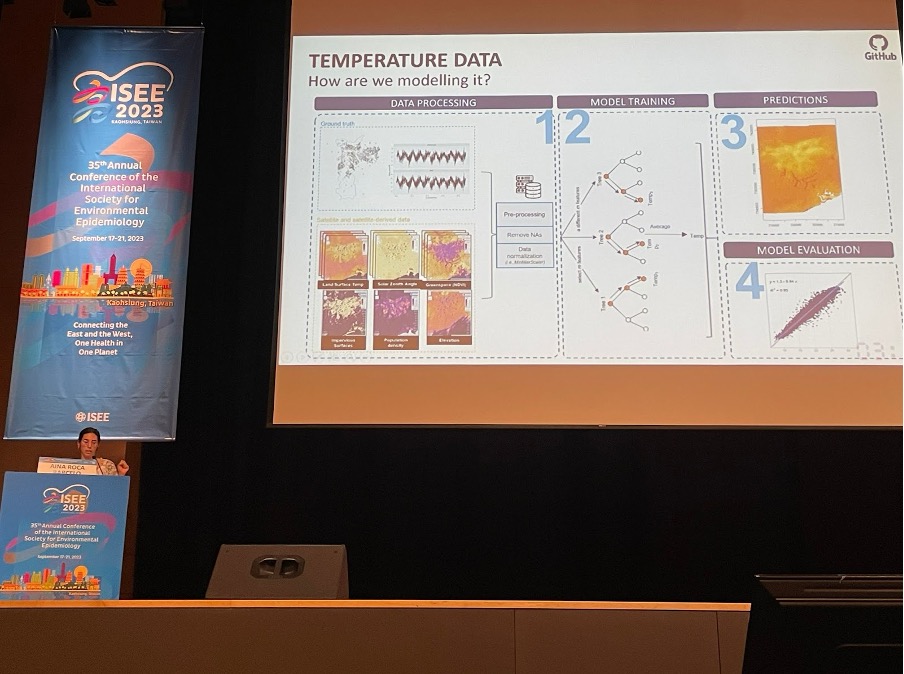 Emma, Vishwanath, Gary, Ricky (attending virtually) and their colleague Aina co-hosted and presented a symposia looking at heat exposure, resulting from climate change and rapid urbanisation, and its drivers impact people in different parts of the world. Their talks explored an overview of how heat arises in homes and cities around the world, the neighborhood scale variation and impacts of temperature in Brazil, the results of our measurements of in- and outdoor heat in Accra and methods for estimating heat exposure across cities. The session was widely attended, and attracted many engaged questions from the audience.
Uncovering Urban Heat: Measuring heat exposure and its determinants in homes and neighborhoods in Accra, Ghana
Vishwanath and Emma presented preliminary results on a measurement campaign for indoor and outdoor heat exposure (temperature & humidity) in Accra, Ghana. They are investigating potential urban heat island effects with respect to built environment characteristics such as building density, land use, and dwelling features such as building design and rooftop material. The measurement campaign covers 146 outdoor locations and 105 indoor locations over a period of one year. It is the largest ever conducted in Accra and will be the benchmark for studying climate change induced heat exposure in Accra.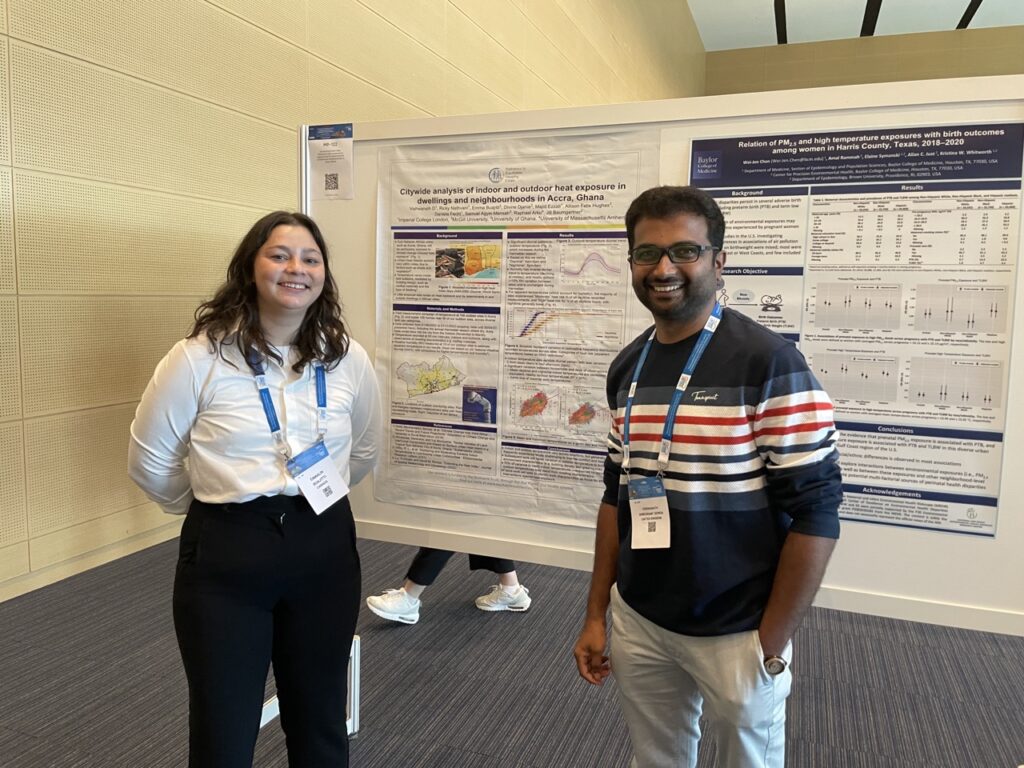 Modeling the diverse urban sound environment in Accra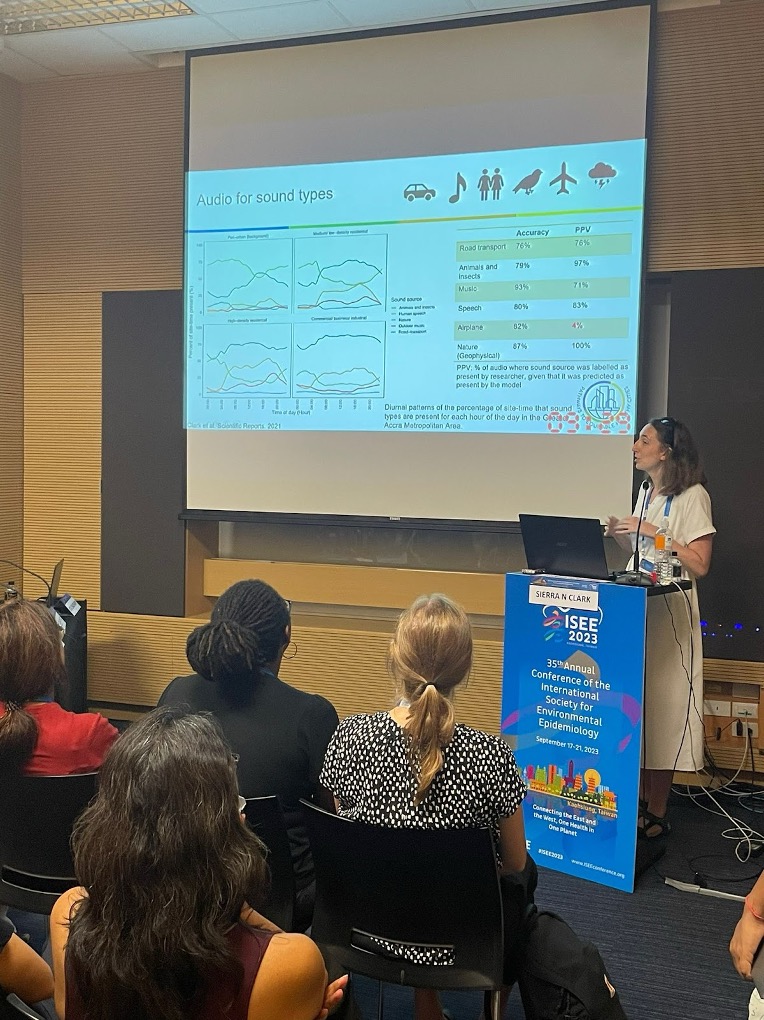 In a packed out room, Sierra presented some of the final work from her PhD research with the Pathways project in a session on Environmental Inequalities. Sierra talked about how through the collection of audio recordings from a city wide sensor network combined with machine learning techniques, she was able to identify and model how different types of urban sounds were distributed across the city and over time. In particular, Sierra emphasized the importance of modeling the spatial distribution of nature-based sounds such as bird sounds. There are a few experimental research studies which show that exposure to nature-based sounds can improve feelings of wellbeing as well as physical markers of stress such as blood pressure, heart rate, and cortisol levels. Though there is currently a lack of studies exploring these relationships at the population level such as in epidemiological studies. Sierra's research opens the door to such opportunities, and there was widespread interest in this approach from those who attended the session.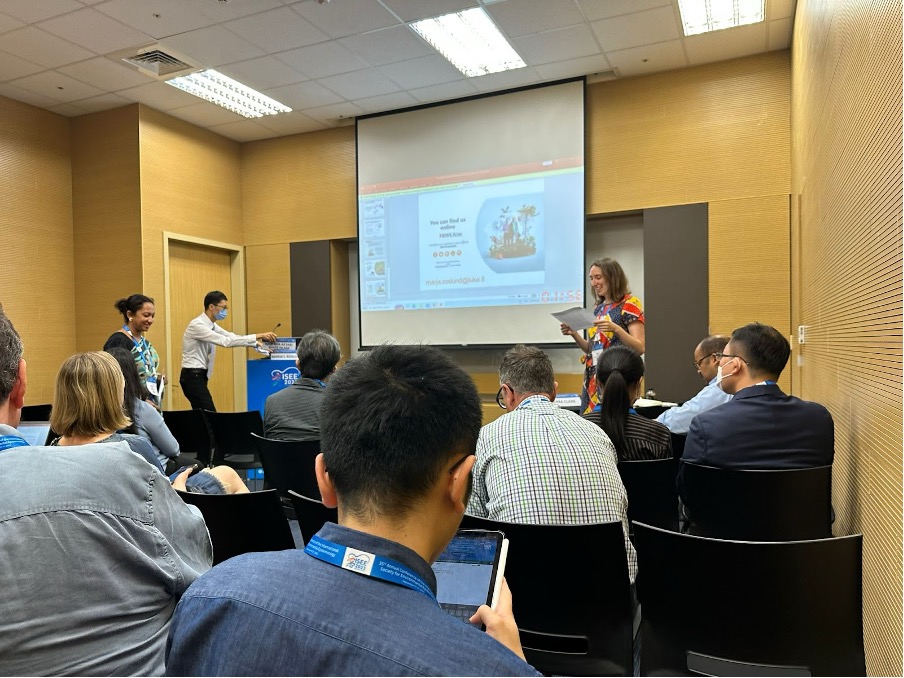 Sierra also co-chaired a parallel session on Planetary Health which brought together a range of fascinating projects conducted across the globe. A standout presentation was on a programme of randomized controlled trials being conducted in Finland exploring the positive impacts that play in microbially diverse sandpits could have on immunoregulatory changes in children!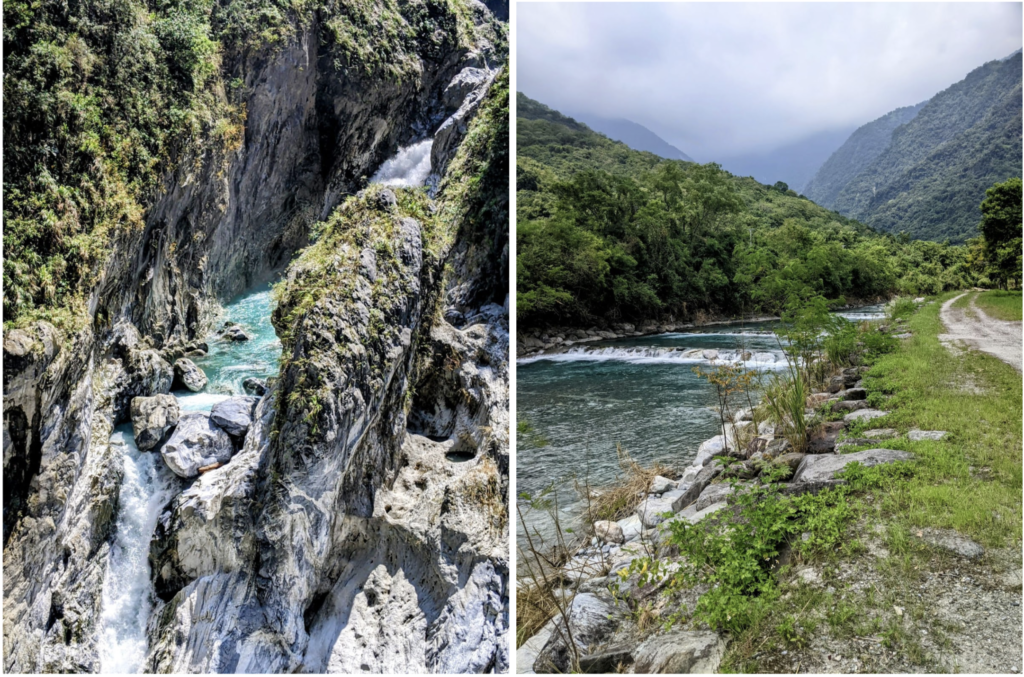 Taiwan was an incredible place for the conference to be hosted. Landing in Taipei and traveling to Kaohsiung makes one pass across the entire length of the country which is filled with lush green landscapes and gorgeous coastlines. Bullet trains running at an average speed of 300 kmph make the journey effortless and unique. Kaohsiung city offers traditional Taiwanese culture with strong regional characteristics integrated into modern urban life. 
A video capturing some of the key events of the conference is linked here: 
https://www.youtube.com/watch?v=rJfiZyBhEmk